Server Maintenance
According to the actual needs of the enterprise, we make the corresponding configuration and maintenance to the server's software and hardware, in order to achieve the company's business activities demand.
Typical server applications include domain Server, DNS server, DHCP server, office OA servers, ERP servers, virtualization servers, financial server, WEB server, FTP server, database server, mail server, print server, diskless servers, video surveillance servers, streaming media servers, etc.
We provide the configuration, maintenance and management services of server for enterprise customers: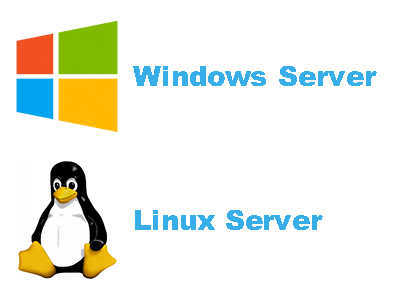 1. Server Configuration
We make some configuration related to the domain server, DNS server, DHCP server, office OA servers, ERP servers, virtualization servers, financial server, WEB server, etc., to guarantee the stable operation of the company's business core data and applications.
2. Server Installation
We cooperate with Lenovo, HP, DELL and other server vendors to provide more stable and suitable servers for enterprises. Through virtualization and cloud computing, today's most advanced technology, we provide a stable, secure and easy-to-use server application deployment, saving enterprises' IT costs.
3. Server Security
By periodically checking the server logs, deploying network anti-virus software and firewalls, regularly installing system patches, regularly implementing the system and data backup, data encryption, and other advanced management methods to ensure server security.
4. Server Backup
By Windows Server Backup, Symantec Backup software, to do the regular backup of the important data stored in the server, combined with RAID1, RAID5, RAID10 technology to protect server data security.
5. Server Optimization
With the increase of enterprise applications, business data, At the core of entire business the server's work efficiency becomes the most important to make sure Enterprise applications function stably and smoothly. Through the most advanced technology, we adjust and optimize server configurations to improve server's operational efficiency.
6. Elastic Compute Service's Rental
Elastic Compute Service, referred to ECS is a kind of computing service, whose processing capability can be elastically scalable and whose management is more simple and efficient than physical servers. ECS helps you quickly build a more stable and securer applications, reducing the difficulty of development, operation and maintenance and overall IT costs. We focus on corporate Web applications, providing a series of services from ECS rental and configuration to data backup, security maintenance, performance optimization, allowing you to focus more on your core business.