Network Security
Network security refers that the hardware and software of network and the data within network systems are all protected, which won't suffer damage, alteration and disclosure due to accidental or malicious reasons, and the system operates continuously, reliably and normally, so that the network service is not interrupted.
Raresoft provides the most professional network security outsourcing services for enterprise clients, through the latest network security system, including the security assessment and management, security operation and maintenance, security reinforcement, data management, data disaster recovery, real-time monitoring and proactive defense etc., to assist corporate clients' network system to maintain normal operation, to ensure the integrity, availability and security of the enterprise clients' network data.
1. Security Management and Assessment Service
To conduct a comprehensive inspection of the enterprise customers' network infrastructure and equipment; from the aspects of network structure security, physical security, administrative security and application system security, to do the assessment of the customer's network environment, with customized processing management technology, to timely detect potential safety problems and provide professional patch advice and assessment report.
2. Safe Operation and Maintenance Service
To proactively identifying and timely informing the customer network security incidents and potential safety hazards to avoid the stolen, loss and damage of the sensitive information of enterprises, to help customers early warn security incidents, shorten incident response times, reduce the scope of influence and improve the overall level of security, so that enterprises have more time and energy to focus on their core production capacity.
3. Security Reinforcement Service
To providing system reinforcement and integration services according to the risk and security vulnerabilities of customers' IT system. Our professional security engineers according to enterprises customers' needs provide vulnerability assessment, program customization, reinforcement implementation services etc., to help customers' IT systems increase resistance to attack, improve the overall security and avoid security hazards, so that the system operates normally.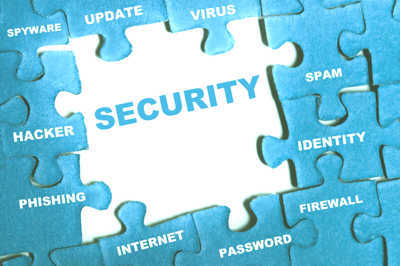 4. Data Management Service
First, to consolidate and standardize the data that customers focus on, and through the analysis, monitoring and management to ensure data quality; Secondly, through the analysis of customer data , build a core data system; meanwhile relying on advanced network defensive technology to implement comprehensive protection for the network environment and tight protection to the customer's network environment against the factors that threat network security.
5. Data Disaster Recovery Service
According to the different needs of enterprise customers we provide disaster recovery services, including disaster recovery consulting, disaster recovery system construction, and disaster recovery systems management etc. The programs built by our professional engineers are overall end-to-end solutions, which cover servers, storage, network, software, databases, and all other IT ranges and guarantee continuous service after implementation.
6. Real-time Monitoring Service
Through advanced network monitoring and management software to make a real-time view of network equipment state of the whole network, detect the network equipment performance bottlenecks that may occur, standardize the use of network terminals, monitor and manage the act of network terminals, prevent hacking and ensure network security and execute automatic process or alarm display so as to ensure the network's efficient and reliable operation.
7. Proactive Defense Service
By the use of advanced anti-virus technology, to implement proactive defense; based on the most primitive virus definitions, to judge virus on the basis of the behavior of the program; to use software automates the process, in which anti-virus engineers analyze and judge the virus so as to solve the malpractice that traditional security software can not defense unknown malwares and technically realize the proactive defense for Trojans and viruses.