Access Control and Attendance System
Access control system means the ban authority of "door", which is guard and precautions for the "door". Here the "door", in a broad sense, includes a variety of channels that can be went through, including the doors for human to pass, the doors for vehicle to pass and the like.
Attendance system is a management system that a company uses to manage the attendance record of staff and other relevant circumstances, which is a product with the combination of attendance hardware and attendance software, and usually used by HR departments to master and manage the employee's attendance dynamic of enterprises.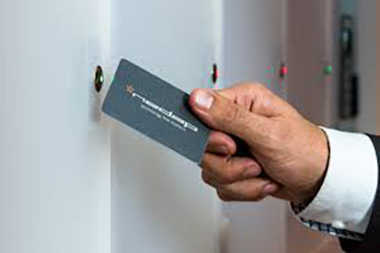 Access control and attendance system - entrance automatic control system, which has multiple functions of authorizing, querying and counting personnel's access, burglar alarm security and the like, can also be used for personnel management and attendance management, and can interact with any electrical equipment product and control system, both facilitating internal staff or users to pass freely and preventing foreign staff's unfettered access, and enhancing security precaution ability.
Access control and attendance system can be divided into networked multi-door access control system and single-door standalone access control system by connection type; induction type, password type, induction + password type, card type, card + induction type, card + password type, fingerprint type, fingerprint + password type(online and off-line type) and other types by date reading mode.
Common functions include real-time attendance query, basic attendance handling, attendance statistics, automatic debit statistics, automatic overtime statistics, abnormal matters handling, shift setting, punch-card limitations, attendance setting, and automatically judge the work cards.